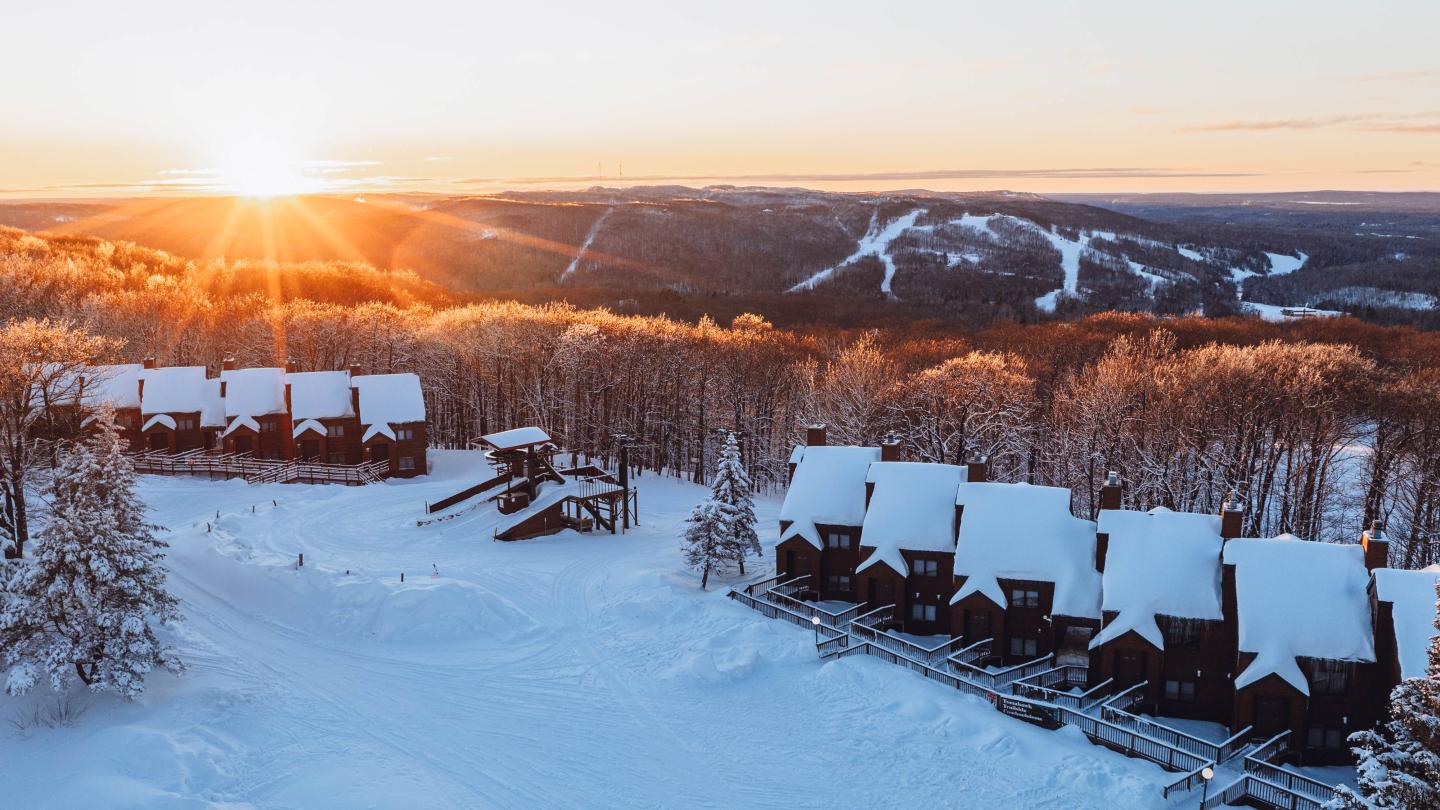 Extended Holidays
Celebrate the holiday season on the slopes of Snowriver Mountain Resort.
Are you dreaming of a winter escape filled with powdery slopes, cozy fireside evenings, and unforgettable holiday memories? Celebrate the holiday season on the slopes of Snowriver Mountain Resort. Our Extended Holidays package offers discounted rates when you combine your lift tickets and lodging for your holiday on the slopes. Book your stay today and get ready for an unforgettable holiday season in the U.P.! 
During the Christmas Holiday Week there is a 3-night minimum stay.
Valid: 12/26/23 - 12/31/24
RELEASE OF LIABLITY FORM:
A new waiver of liability is required each season for every guest. Waivers can be filled out anytime at www.snowriver.com/waivers and will attach to your guest record on your first visit of the season. Each person on your order must have a completed waiver prior to entering the ticket line.
ONLINE REDEMPTIONS:
Upon arrival please visit our Ticket Windows to redeem your online order, have your itinerary number ready for our agents, and your release of liability completed to expedite the process. We ask only one person in your party enter the line to minimize congestion.
WE ARE NOW CASHLESS
Beginning summer 2023, Midwest Family Ski Resorts Properties will no longer accept cash as a form of payment. Cash may still be used as a form of gratuity, and non-MFSR-owned vendors may still accept cash. 
For guests who do not have non-cash forms of payment when they arrive at Snowriver Mountain Resort, reverse ATMs that dispense Mastercard gift cards are available at the following locations:
Jackson Creek Guest Services Desk in the Sugar Maple Chalet
The Lodge at Jackson Creek Entrance 
Black River Basin Ticket Counter in the Black River Chalet
Ski + Stay Package Policies
DEPOSIT POLICY
Ski and Stay packages are due in full at the time of booking. 
CANCELLATION POLICY
Guests have up until 2 weeks prior to their date of arrival to cancel their package for a refund of the deposit, minus a $35 processing fee. If canceled within two weeks of the arrival date, the deposit becomes non-refundable. We cannot accept cancellations due to weather. 
All cancellations must be processed via our representatives, we do not accept cancellations via email. 
PET POLICY
A variety of resorts offer pet-friendly accommodations. Pet-friendly units must be requested directly with the lodging property your ski + stay package is booked with and an additional fee may be applied at check-in with the lodging property. 
Need Assistance?
For questions about the resort or assistance booking your visit to Lutsen, please contact guest services by calling 906-229-5181 or by emailing ski@snowriver.com.