Legendary U.P.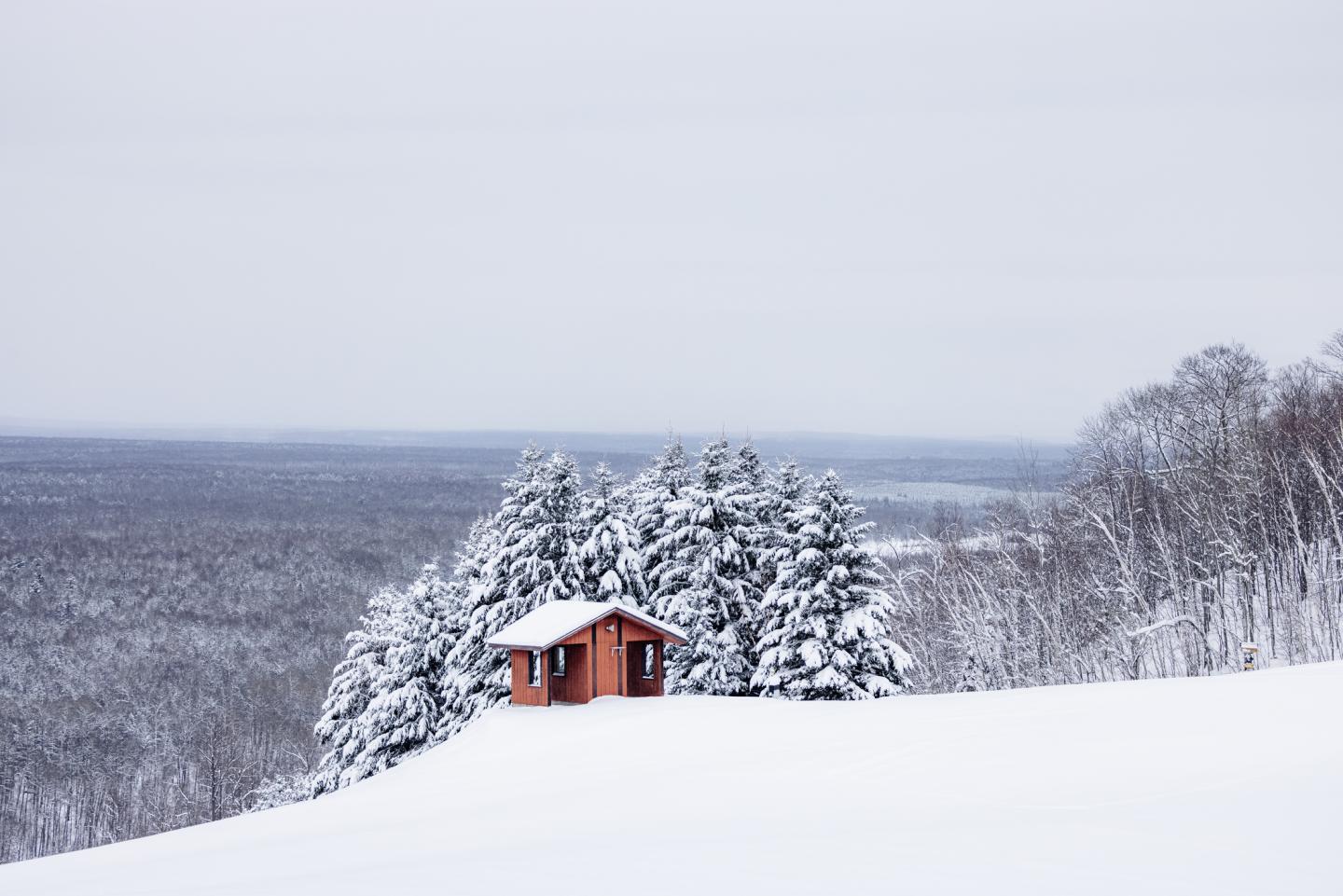 Comprised of two mountains, Snowriver Mountain Resort offers U.P. the area's most terrain, powder runs for days & the region's only high speed six pack!
Snowriver Mountain Resort has been in business for over 60 years, starting as Indianhead Mountain Resort in the 1950s and absorbing Blackjack Mountain in 2008. In 2022 Big Snow Resort, which comprised of both Blackjack Mountain and Indianhead Mountain, was purchased by Charles Skinner and his daughter Charlotte and rebranded to Snowriver Mountain Resort as the newest addition to Midwest Family Ski Resorts. Renovations to the chalets, lodges, and on-mountain amenities immediately began. Indianhead, now known as Jackson Creek, and Blackjack as Black River Basin, the transition to a new era for the ski resort has begun! 
As a member of Midwest Family Ski Resorts, which includes Granite Peak Ski Area in Wisconsin and Lutsen Mountains in Minnesota, Snowriver is now included on the Legendary Pass which grants access to all three resorts across the Midwest.
Comprised of two mountains, Snowriver Mountain Resort offers various terrain and opportunities for powder run days after lake-effect snowstorms! In 2023, Snowriver Mountain Resort will be debuting the first ever high-speed, 6-pack chairlift in the U.P. - The Voyageur Express. The lift will be at Jackson Creek Summit and offers skiers and riders a quick three-minute lift ride versus the nearly 9-minute trip that three other lifts provided to the top of Jackson Creek!  
In the future, we plan to connect these two properties via a lift system, but for now provide a shuttle every 30 minutes between our base area operations for fun on both hills.

Off the Jackson Creek Summit, you'll find a ton of groomers and cruisers with plenty of amenities, including our Jackson Creek Lodge for vacation stays! The Sugar Maple Chalet features the Jack's Bar + Grille with beautiful views and vistas, including a vast selection of beer, cocktails, and pub-style fare. Upstairs you'll find the Sugar Maple Cafe for quick grab-and-go items, a vast retail shop, and equipment rentals. 

The slopes and lifts from the Black River Basin area operate Thursday through Sunday and on special holidays. The unique legacy of Black River Basin is that you can find unbelievable Snow Country Powder from the week on Thursdays, as we don't groom the hill through the week and leave it in its "au naturale" state for knee-deep fun on Thursdays. Black River Basin's chalet offers Gabbro Grill for food & beverage, an equipment rental shop, plenty of seating, and locker room facilities. 
Midwest Family Ski Resorts
Beyond the natural beauty, Snowriver has a robust support system in the Midwest Family Ski Resorts family. Snowriver will carry on the tradition of being a destination for people seeking nature, adventure, and time together. As an extension of Lutsen and Granite Peak, Snowriver will demonstrate an understanding of and commitment to creating quality year-round access to nature and recreation. 
Midwest Family Ski Resorts is owned by Charles Skinner Jr. and his family, who have operated ski areas in the Midwest for decades. 
The Skinner Family began operating ski areas in 1962 when Charlie Skinner, Sr. founded Sugar Hills in Grand Rapids, MN. Charles, Jr. operated Lutsen with his brother-in-law Tom Rider until January 2022, when Charles purchased full ownership. Charles has been the owner and President of Granite Peak since 2000. Our mission is to provide healthy outdoor recreation of the highest quality to Midwesterners, especially families, and individuals of all abilities. Our mission also promotes our employees' well-being and supports our diverse communities.