LESSON FAQS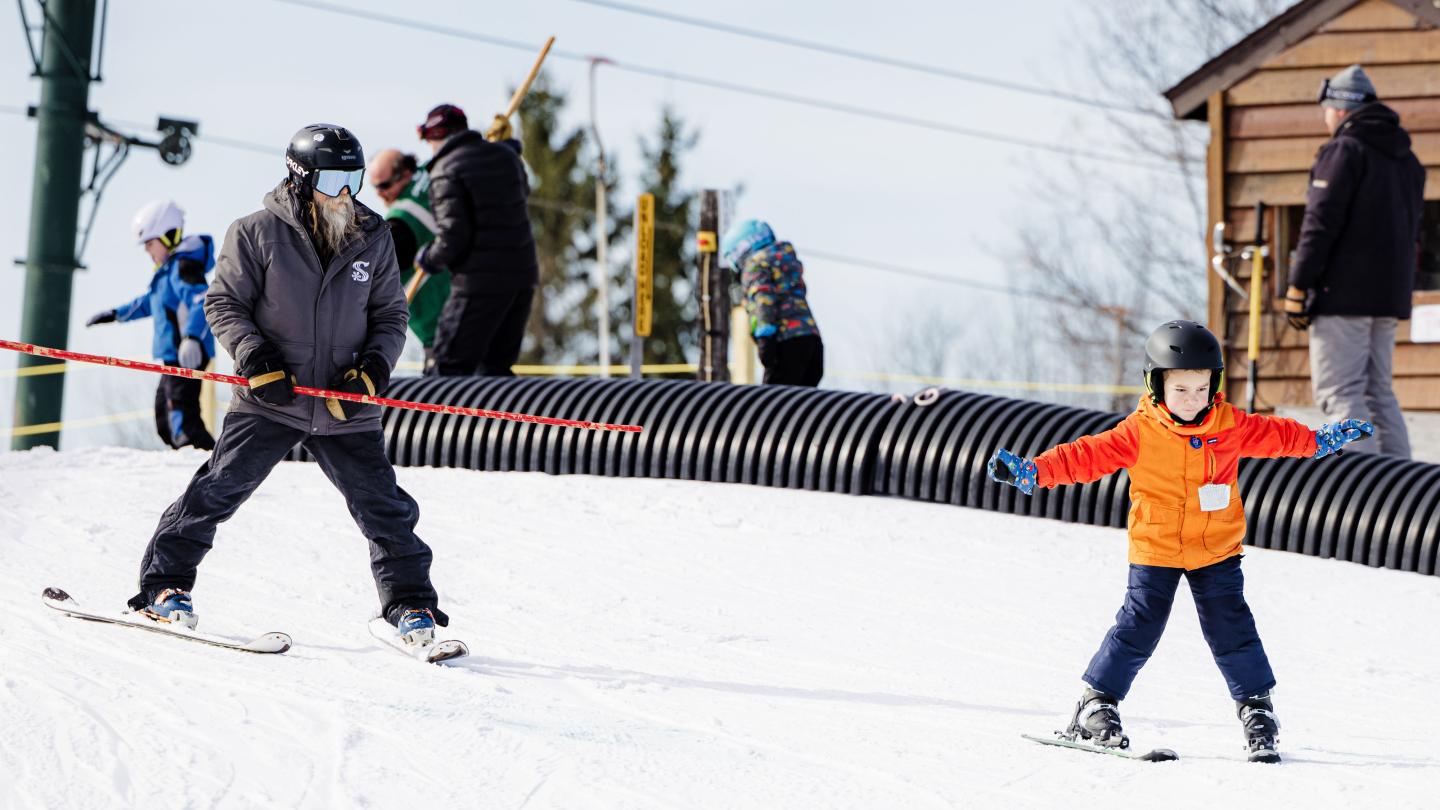 INTERESTED IN TAKING A LESSON?  HERE'S ALL THE INFORMATION YOU NEED TO KNOW.
FAQs about Lessons
Why should I take a lesson?
Lessons help you learn safer, faster, and proper form. Through a lesson, you can reach many goals that include gaining confidence, discovering new terrain, or even learning for the first time. Although your friends and family may be willing to teach you, let our staff give you the best experience.
Can I wait until I get to the ski hill to buy a lesson?
For the 2023/2024 season, please book a lesson in advance.  Very limited walk up lessons are available due to staffing levels. 
Are rentals or lift tickets included?
Sorry, but they are not included. However, we do offer discounted pricing with advance purchases online.
How should I prepare for a lesson?
Purchase your lift tickets and rentals. Lift tickets and rentals are not included in the lesson price. These items can also be purchased upon arrival. 
Arrive early. Ticket offices open an hour before lifts.  All lesson programs are offered at Jackson Creek Summit so be sure to go here!  
We suggest arriving at this time when you have booked a morning lesson. We suggest at least 90 minutes to redeem your orders, purchase needed items, and suit up for your class.
Be dressed and ready to hit the slopes 15 minutes prior to your lesson time. Students will need to arrive at the learning area behind the Sugar Maple Chalet ready to go. You will want your lift ticket secured within your snow attire with your confirmation in hand. Upon check-in, we will connect with the class instructor.
What should I bring?
Warm clothes – long johns, a single pair of socks (keep away from cotton), snow attire, helmet or hat, gloves (please bring a second pair for children), and goggles.
Your equipment (boots on) and your lift ticket.
Confirmation page for your online lesson reservation.
Positive attitude!  You likely will fall, so be prepared.  Once you get it, you'll love it! 
Are helmets required?
No. Although they are not required, they are strongly recommended and can be rented through our rental shop or purchased at our retail stores. Goggles and other articles of clothing to cover exposed skin is recommended.
Do students need poles for class?
Children will not use poles in group lessons. Adults are welcome to use poles but they are not necessary.