Iron County Historical Society Museum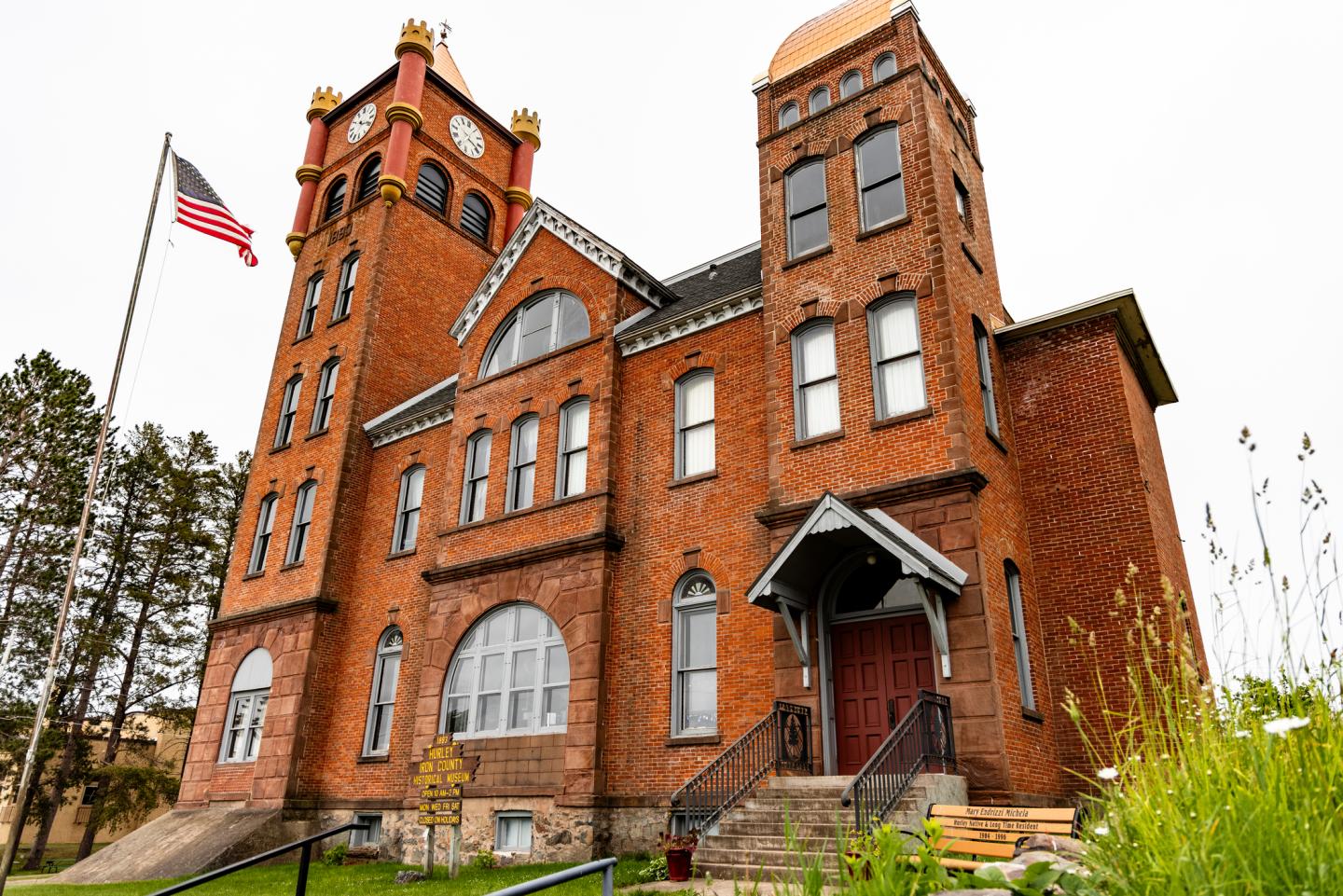 The Iron County Museum offers you three full floors of display from history of iron mining to railroads, timber to veterans, home life to faith based articles. The museum is filled with many old photos showing life in the past. Many of the photos in the main hall gallery were the work of Emma Sackett, who pioneered the field of photography for other women. Her work spans the late 19th and early 20th Centuries.
The museum's old clock tower houses the clockworks for the four clocks that were set in motion in 1893. After a lightning strike, new Seth-Thomas workings were installed in 1923. At that time, electricity was added for the sole purpose of automatically lifting the weights, which provide tension for the heavy pendulum.  These clocks continue to run today and the structure strikes a prominent silhouette on Hurley's skyline. During the warmer months, the clock continues to chime off every hour of the day and rings one chime on the half-hour as it has for more than 110 years. During a recent building restoration, it was discovered that from the top of the tower's wind vane to the ground is 120 feet.
The Heart of the Museum is the Weaving Room. Here you will see living history in progress as the weavers use ancient methods and looms to produce beautiful rag rugs. The volunteer work of the weavers is the primary source of income for the museum. Here you can purchase hand-woven rugs or placemats. If you do not see anything that matches your color scheme, you can place a special order.
(source)