Sylvania Wilderness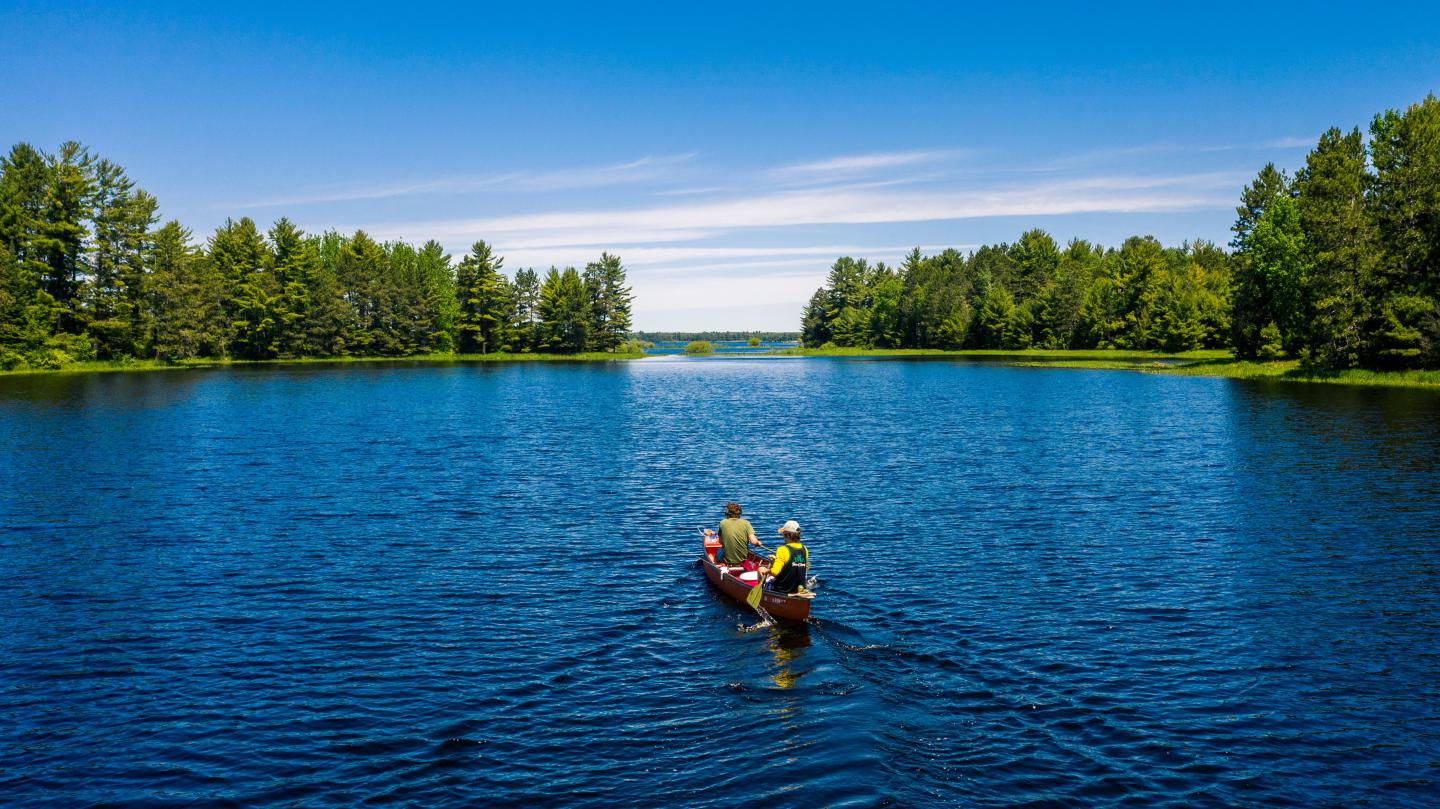 The Sylvania Wilderness encompasses 18,327 acres of primitive lands and is part of the National Wilderness Preservation System.
Visitors can camp in 50 designated campsites within the Sylvania Wilderness. Visitors enjoy endless canoeing, fishing, hiking and wildlife viewing opportunities.
Natural Features: The old-growth forests and pristine lakes in the region provide habitat for a wide range of animal and plant life, including rare orchids, bald eagles, loons and osprey. The wilderness contains 34 named lakes, some with sandy beaches and others surrounded by record-size red and white pines. 
The Ottawa National Forest is comprised of nearly 1 million acres and is located in the western reaches of Michigan's Upper Peninsula. The forest's rolling, forest-covered hills extend from the south shore of Lake Superior to the Wisconsin border. Lakes, rivers and waterfalls are found throughout this beautiful landscape.
Recreation: Sylvania's abundant lakes provide plentiful non-motorized boating, canoeing, kayaking and fishing opportunities. Other popular activities include hiking and viewing wildlife.