Wolverine Trails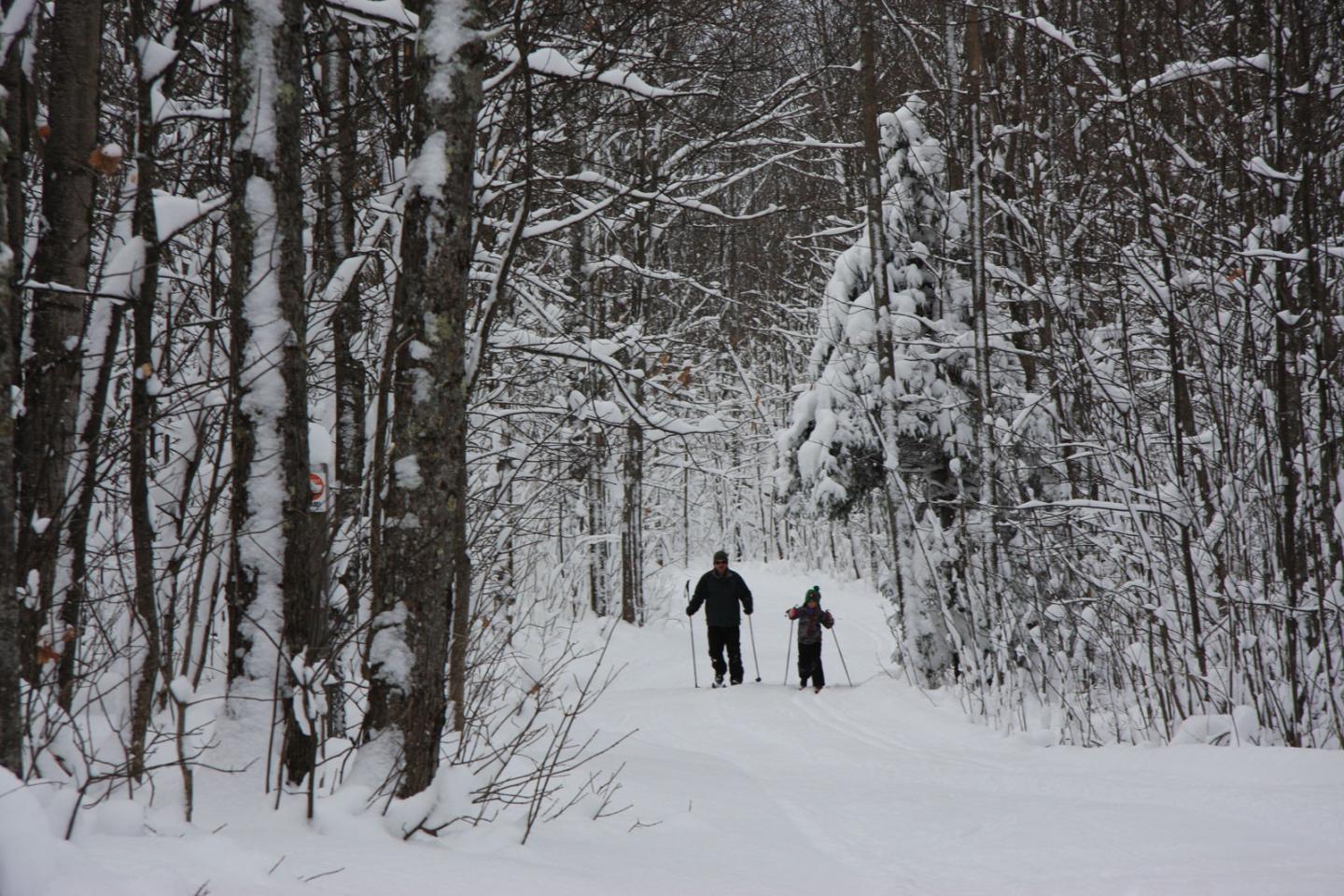 Wolverine Nordic Ski Trails in Ironwood offers 24K of ski trails including several loops for classic striding and skate skiing. There are 14K of marked snowshoe trails and 7K of snow bike trails.
Lake Effect snow provides the area with snow that tends to arrive earlier, pile deeper, and last longer than anywhere else in the midwest. The rolling terrain offers trails for all levels of skiing, snowshoeing, and snow biking.
Ski and snowshoe trails can be accessed at the chalet trailhead at 5851 Sunset Road. There is also a trailhead behind Apsirus Ironwood Hospital. The Summit Road trailhead provides access to snow bike trails as well as ski and snowshoe trails.
The warming chalet offers a view of the historic wooden ski jump structure that was part of the club's original activities. Cookies and hot chocolate are available in the chalet, which is open from 8am to 6pm during the ski season.
Volunteers with the Wolverine Nordic Ski Club maintain and groom the trail system. The nonprofit group promotes Nordic skiing, snowshoeing, hiking, biking, and lifelong physical fitness. The club also supports ski programs in the schools and other community organizations.